Zucchini. Seven Days. Seven Ways.
Day 3: Tickle your Fancy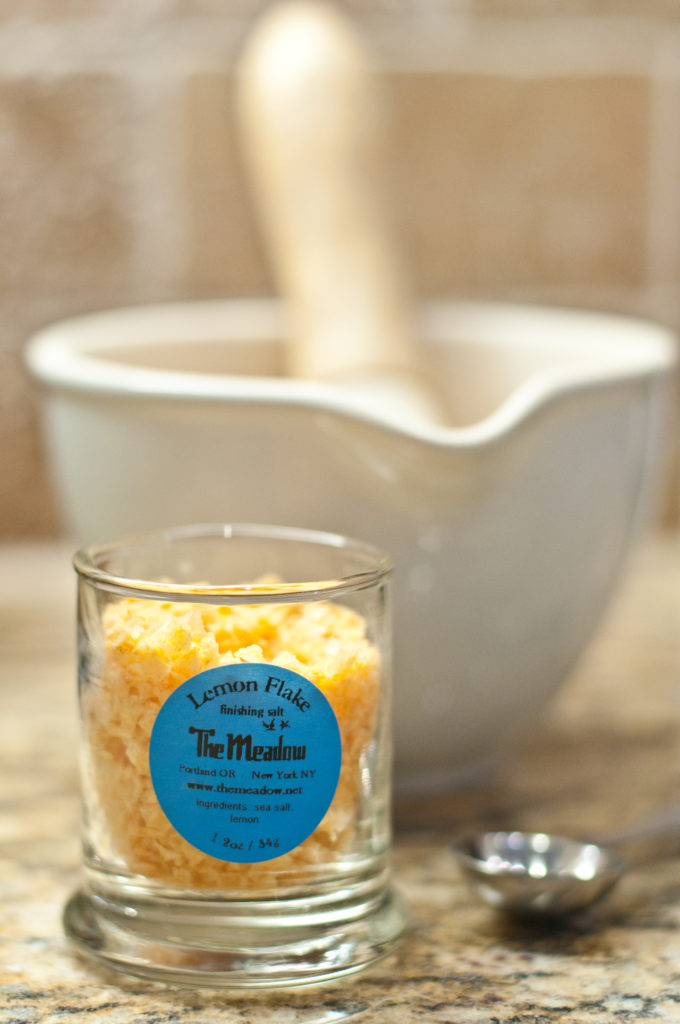 I like fancy and I believe fancy is what tickles us. I have always fancied pandas and sea shells. In the kitchen I fancy cutting boards, serving platters and more recently finishing salt. It tickles me to explore taste and texture and that's exactly what finishing salt does. A few years ago a friend picked up some chocolate salt for me from a place in Portland called The Meadow. Then last Summer during our epic road trip I knew I had to see it for my self while in Portland. Of course I couldn't leave with out three or four various new salts. Sadly they just sat in the spice drawer for way to long, until recently. I'm not sure why I was being so timid with my discovery but that time has passed. So I know this recipe isn't far off from yesterdays Grilled Mama Rule Zucchini but maybe your not the grill master you thought you were and there's always the trusty oven, which is great for roasting veggies on broil.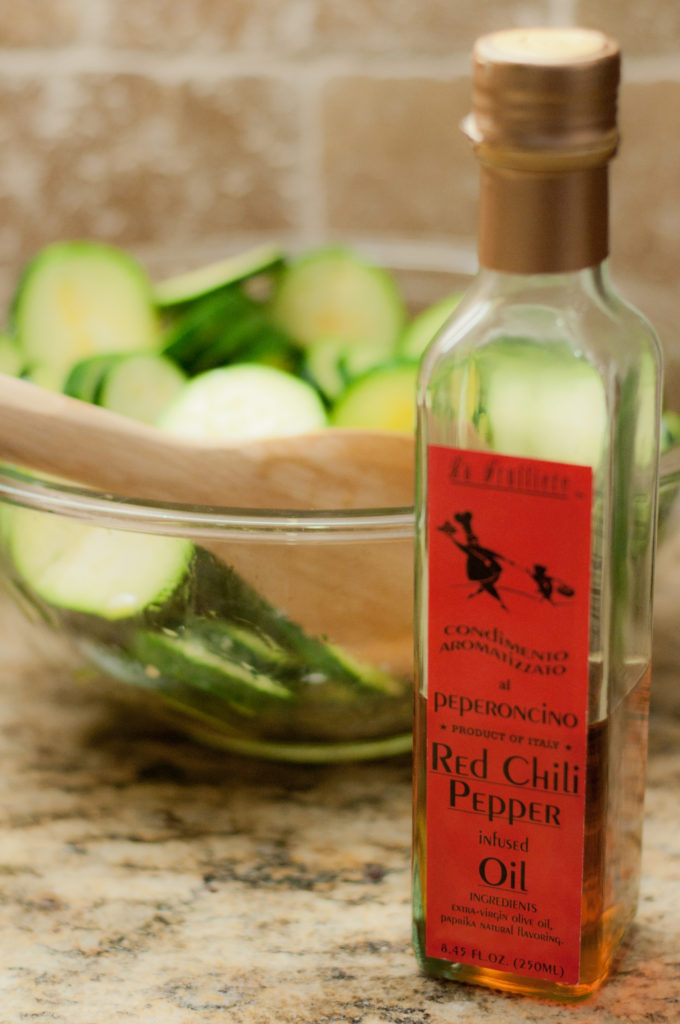 I've also been really into this red chili pepper infused olive oil which I used in the Super Green Bean Salad Recipe on day 1. Once this is all gone I aim to make some my self because I have a plethora of dried chilies from last years harvest. Funny, I grew these peppers which I thought were jalapenos and they totally were not. What they were was something with way more kick! I think fresh infused oil will have a brighter flavor with more heat. Take some time to roam your local gourmet food market and look for oils and spices that excite you to experiment with. If your on a budget the food isle at your local tjmaxx/homegoods store has great bargains on gourmet foods. Don't be afraid to get a collection going and let it inspire you to change up your normal dishes. After all everyone's fancy can't be the same. What tickles your taste?

Ingredients
2lbs Zucchini (1/4in slices)
1/4C Pepper Infused Olive Oil
1tsp Lemon Salt
1C Parmesan Cheese
Instructions
Preheat oven to broil on high.
Cut zucchini into 1/4 in slices and toss with oil.
Spread onto foiled cookie sheet and cook on high for about 12 min turning once halfway through.
Next toss with salt and cheese
Bon Appetit!