Zucchini. Seven Days. Seven Ways.
Day 6: Go Nuts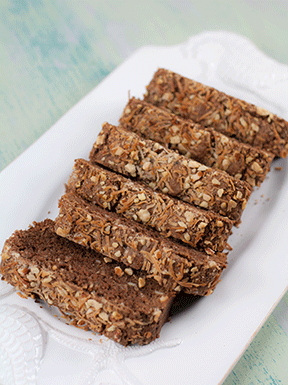 Whenever the Summer of epic zucchini proportions began everyone immediately said, "zucchini bread!" Personally I'm not a huge fan and if I'm gonna load up on calories of sweet bread I need it to really be worth it. After all I love experimenting and making recipes my own. Naturally I really wanted to make a chocolate zucchini bread but I went a little bit nuts here with the addition of coconut and almonds. So maybe the zucchini is hidden in there somewhere but it does add fiber and water. I decided to give this a whirl with out eggs and substituted yogurt and coconut oil. When baking, I often prefer to use an infused vanilla sugar I made rather than adding vanilla extract. I usually have extra vanilla bean pods lying around from making ice cream and marshmallow so I just store them in large containers of sugar for a few months.
Begin by preheating oven to 350 and grease two 5×9 loaf pans. I had raw almonds so I chopped and then dry roasted them in a small frying pan on the stove.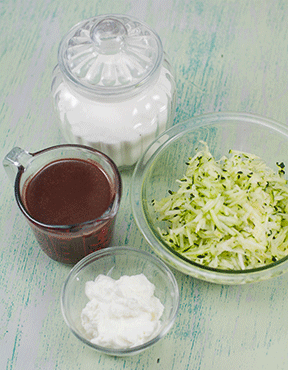 Grate the zucchini into a large mixing bowl.
I started mixing using the vitamix blender, I have never attempted to put cocoa nibs in any other blender so I'm not sure how they will do. Pulverizing the cocoa nibs, they turn into a powder and then add the coconut oil. My oil was already in liquid form, I suppose you could slowly melt it in the microwave at short intervals.  Blend the nib dust and oil until mixed and then add the sugar, again blending well and then lastly add the yogurt.
Pour over the zucchini and stir together.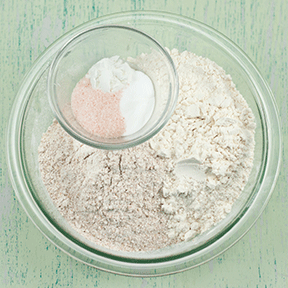 Next, mix all of the dry ingredients together in a separate bowl and then add them to the wet mixture until fully incorporated but try not to over mix. Mix almonds and coconut together in a small bowl and then measure out 1c to be mixed into the batter. Reserve the rest for the loaf tops. Fold in the 1c of almonds and coconut and then pour into two prepared pans. Sprinkle the left over on top and bake for 55 min. Let cool in pans afterwards for 10 min. and then cool completely on a wire rack. Voilà!