Zucchini. Seven Days. Seven Ways.
Day 7: Zucchini Bread Again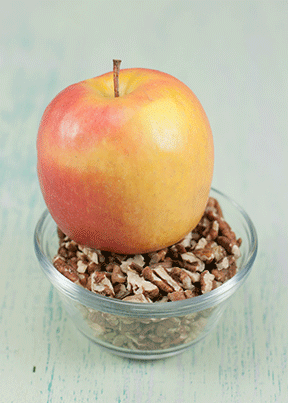 Finally! Day seven. Not sure why I thought it was a good idea to blog for a week straight after scarcely blogging at all and about something other than chocolate but here we are. I may have cheated a little but since no one actually reads this I am sure it's not a big deal. I do think now I have a more realistic idea of the type of blogging timeline I can keep. I know I said I wasn't big into zucchini bread yet here we are again. I did make zucchini bread four times so 50/50 isn't so bad. But in my opinion, this one is the best out of all four, hence the saving it for last. Apple sauce to replace the eggs, a little bit of apple chunks and crispy dry roasted pecan pieces throughout. Top it all off with a graham cracker crumble and droolz. I'm now a little more excited about zucchini bread and all that it can be if you just pack it full of deliciousness.
Ingredients
1c apple sauce
2c grated zucchini
1c brown sugar
1c sugar
1/2c butter softened to room temp.
3c flour(1/2wheat,1/2white)
2t baking soda
2t baking powder
1/2t salt
1tbl cinnamon
3/4c chopped dry roasted pecans
1 large apple peeled and chopped (approx. 1c)
Topping
1c graham cracker crumbs
1/2 brown sugar
1/4c butter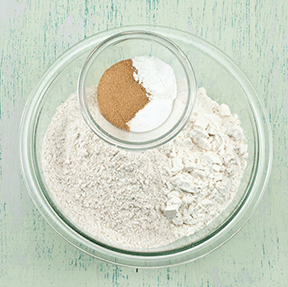 Preheat oven to 350 degrees and grease two 9×5 loaf pans. Prepare the topping by melting the 1/4 cup butter and then mixing in the brown sugar and graham crumbs by hand. In a large bowl, mix the apple sauce and sugars, then the butter and then the zucchini. In a separate bowl mix the flour, baking soda, powder, cinnamon and salt. Next add the dry ingredients into the wet and mix until just combine, then fold in the apples and pecans. Pour into prepared pans and top with crumb topping lightly pressing it in. Lastly bake for one hour and then cool for 10 minutes in the pan and then on to a wire rack for the rest of the cooling.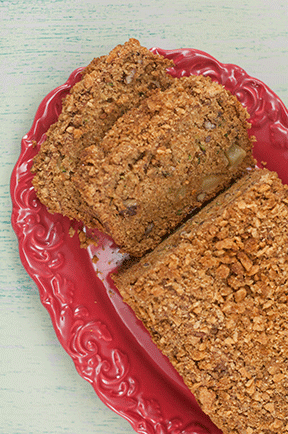 I think this may quite possibly be the best zucchini bread I have ever had, if I do say so myself. But is it really zucchini bread at all? You decide. Don't be afraid to experiment in the kitchen switch out the pecans for your favorite nut or add raisins, if your into that. The possibilities are endless and once I realized this I've became excited about zucchini bread for the first time!