Zucchini. Seven Days. Seven Ways.
Day 4: Patty-Cake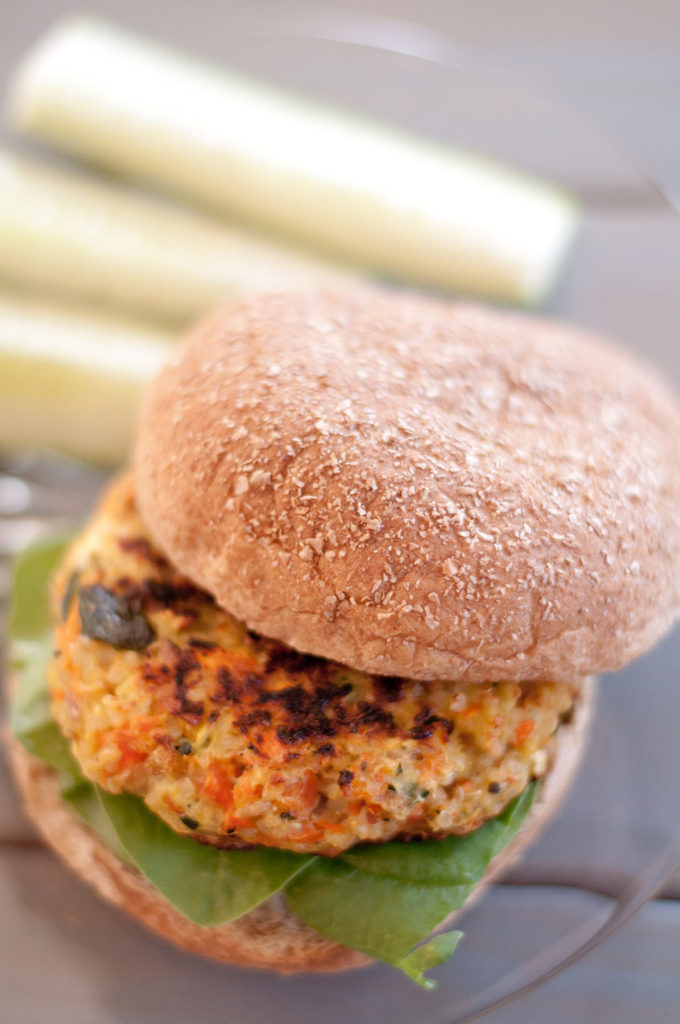 It's Summer and oh how I love to enjoy a grilled homemade burger. Previously I was in love with a turkey burger recipe that includes grated veggies. With all this zucchini I thought it would be my go-to, but lately I've been feeling more adventurous. I've also had a quinoa obsession and thought it would be the perfect addition. I've made this recipe twice already because I could eat these patties everyday! Bun-less they make a superb snack. The first time I grated the zucchini and carrot, the second time I cheated.  Chopping them in the blender on pulse, using my handy new toy, the vitamix. I cut the zucs into quarters and then pulsed them with the dial at 7, until pretty much evenly chopped. I did the same with the carrot but turned the dial to 9. Honestly I prefer them grated because I like consistency but the blender is a time saver.
Ingredients
1c grated zucchini
1c grated carrot
1c cooked quinoa
1 slice of toast
2 lightly beaten eggs
1/4c onion chopped
2 garlic cloves chopped
1/2tsp sea salt
1/4 tsp fresh ground pepper
goat cheese for topping
Instructions
Put toast in the food processor and pulse until fine bread crumbs result.
Mix all ingredients thoroughly with hands to make sure they are combined. (I like to use food safe gloves for this.)
Shape into aprox. 8 patties.
Store in the fridge covered in plastic wrap for 1-2 hours. (This is optional but I think it helps them hold their shape for cooking.)
Grill on greased foil, medium heat for 7-10 minutes. Turn about every three minutes to ensure even cooking and browning on each side.
Pounding patties has never been my thing, but meat or not you really have to pound and smack to get a tight shape. My favorite way to love these babies is topped with goat cheese crumbles and chipotle mayo. It feels good to enjoy a grilled homemade burger.